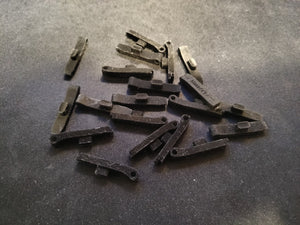 Masada's One-piece Arm and Nub for Action Army VSR-10 Hop Chamber, Gen. 2
Combined hop up nub and arm for the Action Army VSR-10 CNC Red chamber, giving perfect alignment in the chamber. Very good consistency results as well as capable of lifting very heavy BB's.

Gen 2: removed the hole for the stock Action Army spring return giving a stiffer arm setup.