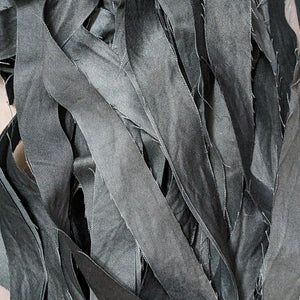 GhillieUp.Com Colored Cotton Strips - Forest Green - 3 Foot Length
Introducing our high-quality cotton strips, the perfect crafting material for creating your very own ghillie suit! Our cotton strips are made from premium-quality cotton that is lightweight, breathable, and highly durable, making it the perfect choice for creating a ghillie suit that is comfortable, flexible, and built to last.

Crafting your own ghillie suit is a great way to customize your hunting or outdoor experience, and with our cotton strips, you can create a suit that perfectly matches your needs and preferences. Whether you're looking for a suit that blends in seamlessly with your natural environment, or you want a suit that stands out in a crowd, our cotton strips provide you with the flexibility and versatility you need to create a suit that is truly unique.

In addition to their high-quality construction and versatility, our cotton strips are also highly affordable, making them a cost-effective option for hunters, outdoor enthusiasts, and DIY enthusiasts alike. Whether you're a seasoned veteran or a beginner, our cotton strips are the perfect choice for crafting your very own ghillie suit.